What is
spiritual healing?

Spiritual healing is energetic work that creates harmony on a physical, emotional, mental and spiritual level. It is a wonderful interplay of knowledge, experience and intuition. All levels of your entire system are balanced and cleaned in order to be able to work harmoniously in you. This provides the basis for health, contentment and happiness.
The work as a spiritual healer includes both psychological perspectives and old, holistic approaches from the fields of Indian and Chinese medicine. Your body, mind and soul are reminded of the vibration of health, love and well-being. Old blockages, traumatic experiences and negative beliefs can go.
Who needs
energy healing?

Energy Healing is for anyone who is dissatisfied with their physical, emotional or mental condition. Anyone who has unresolved or traumatic experiences, or has received a serious diagnosis. As well as for all those who want to get in touch with themselves in order to promote more balance and health in their lives. Do you feel drained, powerless, tired, stressed, do you have pain, maybe even chronic, do you feel blockages and nobody can help you? Then you are exactly right here. We can of cause
Get to the bottom of it, not just alleviate the symptom. Healing in general means restoring harmonious balance throughout the system. Because any imbalance can cause illness over a longer period of time. In most cases, these causes are longer in the past or are hidden in the subconscious, so that direct access to the cause and its effect remains hidden. We can change this with energetic work and bring light into the dark very effectively and in a targeted manner.
My way of working
as a healer in Berlin
I use different methods to heal on a physical, emotional, mental and spiritual level. My entire way of working is purely energetic in nature. To do this, I communicate – or in the best case we do together – for example with your personality parts such as your inner child, critic or your inner driver, and thus establish contact with your soul.
You act impartially, lovingly and very consciously from your center when you are in good contact with yourself.
Manipulations, outdated thought or action patterns do not continue to affect you negatively. This means that you have your life and your decisions in your own hands and can navigate yourself happily through your life.
Spiritual healing is therefore a help for self-help. It promotes your self-healing process, your self-knowledge and requires your cooperation and willingness to change.
Would you like to get to know me and my work better? Then come by for a trial lesson. I'm happy for you!
Energy Healing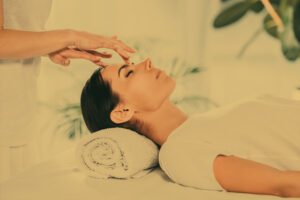 Massages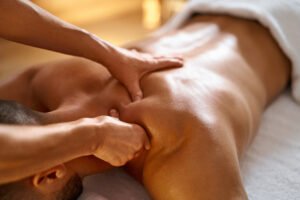 Yoga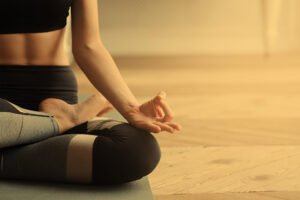 That's what clients say
about my healing work

You gave me new strength and security
"Dear Maria,
your work gives me new strength and security. When you feel lost, you give new traction and impulses that help you to ground yourself and reconnect with the past and present. Your calming nature allows you to quickly relax and let go. One feels safe in your hands. Thank you for the power you give."
Svea
The healing session was very intimate, intense and healing
"I came to Maria on the recommendation of a friend. I had no idea how a healing session would go. After I told about my problem, Maria's intensive work began.
I immediately felt very comfortable. It was very familiar, intense and very healing after the first session. Since then I have been recommending Maria with a clear conscience."
Katya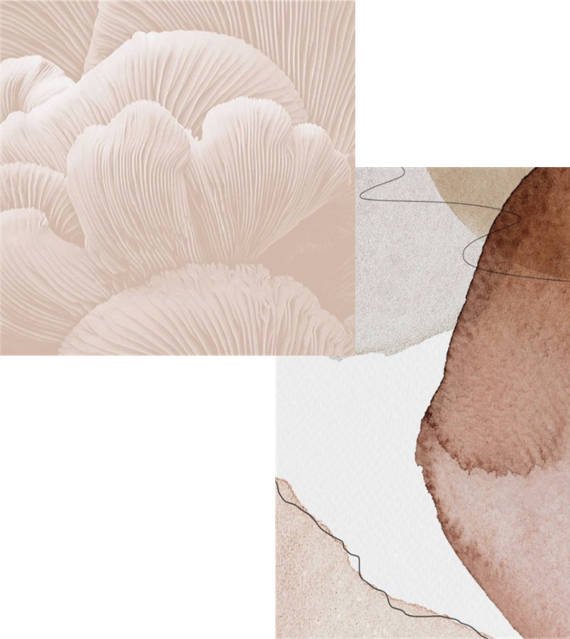 "Healing begins within. Sometimes we just need the right impetus from outside."
Easier said than done. The first step to an unknown person triggers fears. Fear of opening up, showing yourself as you are and trusting the other person. Maybe even the fear of admitting to yourself that you need help from another person to move forward, to get out of the spiral. I understand that very well.
I myself was allowed to make years of self-experience until I found the profession of a healer. This journey through detours and crises has made me the person I am now. Sometimes the path leads directly to the goal, but often it is the small alleys and wrong turns that are difficult and cost a lot of energy and time. But the journey is always worth it.
Let's get to know each other over a cup of tea and see how we can get you back on the "right path".