Yoga Healing Retreats – your retreat time
My very special Yoga Healing Retreats ( about the current retreat ) are at the heart of my work. They combine classic healing sessions with yoga and relaxation. In the yoga classes I like to combine different styles such as Yin, Kundalini, Vinyassa and Hatha Yoga. All types of retreats are becoming increasingly popular these days. The term "retreat" is an old one and comes from English. It means something like "retreat". What is meant by this is a planned retreat from the stressful everyday life, out of the familiar environment, into a time of introspection and self-love. Traditionally, retreats include phases of rest, meditation, silence, fasting, sitting together, but also work, physical and artistic activity. People used to go to a monastery for rest, reflection, inner contact or spiritual experiences. Today we do retreats with yoga and ancient rituals or energetic practices like Tantra and Reiki.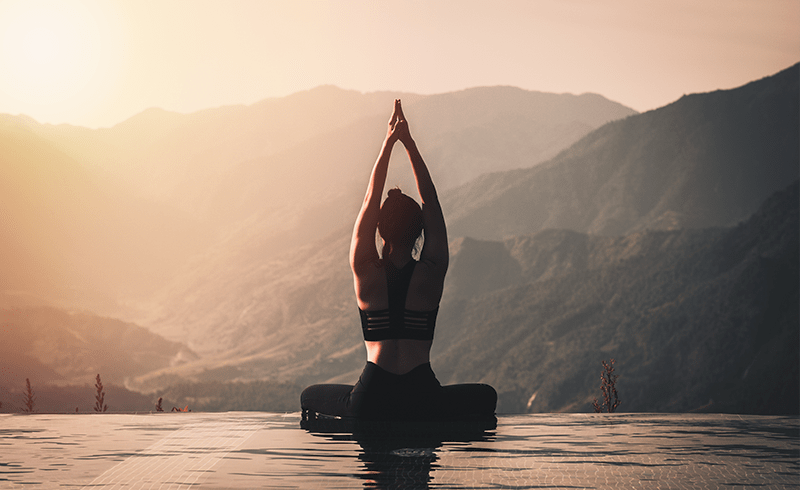 Yoga retreats: relaxation for body and mind

We live in an ever faster changing world that constantly challenges us, possibly even overwhelms us. Each and every one of us is under pressure to perform day after day, we have to function, whether at work or in our private lives. This creates constant stress and can make us dissatisfied or ill. We feel constantly rushed, can no longer relax, can no longer calm down. Sleep disorders, fears, depressive phases and a wide variety of psychosomatic complaints can be the result. In this frenzy of an increasingly complex and fast-paced life, there is a risk that we will lose inner contact with ourselves. We forget who we really are, what is important to us in life, what is worth living for. We may even instinctively sense that something is wrong or that our energy levels are low. We long for more rest, for moments of stillness and reflection.
New life impulses through a retreat

I offer you the best opportunity as part of my unique Yoga Healing Retreats. Here you have the opportunity to give your life a break for a few days or a weekend. In beautiful surroundings we do yoga together, laugh, meditate and dance together. During this time you also have the opportunity for other activities, alone or with others: walking, swimming, sauna, enjoying a massage or just doing nothing. You are invited in a relaxed atmosphere to listen to your gut feeling and follow what brings you joy and relaxation. My retreats are always about letting go, feeling good and giving yourself a break. You can escape the troubles and impositions of everyday life for a while, you can deal with yourself and your feelings without being constantly disturbed. A special guest gives you additional insights into old, traditional practices such as tantra, shamanism, women's healing or cranio therapy. This not only stimulates your body, but also your mind.
Wellness for the body

These yoga healing retreats are wellness for body, mind and soul. They are designed very prudently and help to break through your usual programming as well as to open up new space in you. Space for healing and happiness to be fully with you. Your inner contact is strengthened, your immune system activated, your energy system cleaned and your musculoskeletal system moved. The different yoga classes will stimulate your chakras and nadis and calm your nervous system. You will receive new impulses and time to integrate them. You return to your everyday life relaxed, strengthened, full of fresh energy and new experiences, ideas and insights. All of this will help you to cope better with it and to design it in a way that is good for you. I'm happy for you!
For more information read on here: https://heilerinberlin.de/events/
You can register here: Simply send an email to maria@heilerinberlin.de